Recruitment – Yesterday, Today & Tomorrow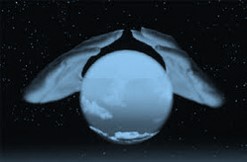 A lot has been written about how the talent acquisition space will evolve in times to come and several viewpoints have been expressed on this issue. Some experts are of the view that job boards will soon be extinct and others see the role of the recruitment consultant shaping up to incorporate strategic guidance, coaching and mentor-ship.
In this context, I am reminded of a recent conversation which threw up some interesting statistics – the recruitment head of a mid – sized software company mentioned that his team of 5 members had been working on filling up nearly 50 positions for software specialists over the last six months. The hiring statistics so far were:
Approximately 7000 resumes sourced through various channels (including 12 consultants) screened by HR and the interview panel
1700 candidates interviewed
48 offers made
20 candidates joined
These numbers got me thinking…
Was it necessary for the internal team to screen so many resumes?
How much time did it take for the panel to interview 1700 candidates?
Why were only 48 offers made after interviewing more than 30 times the number of people?
Why did only 20 candidates join when 48 offers were made and 40 of them accepted?
Since this is a very common scenario across industries today, the question that comes to my mind is, "can organizations sustain their current growth rates for long if this situation continues for long?"
The recruitment space has arrived at similar inflection points several times in the past two decades and has responded by transforming itself to cater to the renewed circumstances at every such point.
In the 1990's, recruitment consultants were operating individually or in small teams that were almost an extension of the organizations internal hiring team. These consultants established a strong rapport with HR professionals within the organization and their strength was in the possession of exclusive networks and valuable candidate databases. In short, small brick and mortar recruitment firms were the predominant source for talent in the early 1990's.
In the latter half of the 1990's, corresponding to the era of economic liberalization, came job boards which, at a nominal fee, opened up access to extensive databases for all. This revolutionized the way recruitment was done.
The early 2000's saw the growth of large professional recruitment firms focusing mainly on contingency hiring and executive search. These firms also supported recruitment team augmentation for their clients in the form of RPOs.
A few years down the line, professional networking sites became one of the sources for hiring specifically for senior level roles and this gradually progressed to the current status where these networks are being used for hiring across positions and levels.
In the current hiring scenario, it is the large recruitment and executive search firms, job boards and professional and social networking sites that service most of the talent requirements of organizations.
We are at a juncture where massive inefficiencies have crept into our hiring processes and the recruitment world is poised at a major inflection point. Recruitment firms have grown so big over time that their business models have become inflexible even while employers across the board are looking for ways to hire better and better talent as soon as possible and at the least cost.
Existing job boards fail to provide any competitive advantage due to lack of exclusivity. Recruiters also complain of a lack of "the personal touch" with job boards. A lot of the posted profiles are neither "active" nor "interested." Moreover, almost everyone is digging into the same pool and this reduces the predictability of hiring even further.
A trend that is also clearly emerging is that employee referrals are being recognized as a more reliable source for hiring.  Most organizations seem to be aware of this but are yet to find the right tools to engage and reward employees who refer from their networks.
Organizations are also looking for holistic technology led solutions to solve the myriad problems around branding, sourcing, matching and candidate engagement beyond what is offered by traditional ATS implementations. Embracing technology wholeheartedly is still a matter that is in the shadows of a general resistance due to the apprehension that it would replace the human touch which is so integral to hiring.
An industry wide need being expressed is to enrich the role of a recruiter to encompass greater candidate engagement, mentor-ship, counselling and networking on the one hand, and to provide valuable strategic inputs to organizations on the other.
While there is an urgent need to change gears, the question everyone is asking is "what next?" The time is ripe for disruption in the hiring space and this blog is open for thought sharing and crystal ball gazing.